Welcome to New York Child Resource Center, Inc. in the Bronx!
We are dedicated to providing exceptional early intervention services to children on the autism spectrum in the Bronx. Our center, located at 429 East 148th St, Bronx, NY 10455, is equipped with a team of highly qualified professionals who are passionate about helping children reach their full potential.
Our ABA Program
At New York Child Resource Center, Inc., our goal is to promote the development of your child's skills through our unique Applied Behavior Analysis (ABA) program. Developed in collaboration with Rutgers University's renowned Douglass Developmental Disabilities Center, our ABA program utilizes evidence-based techniques to support your child's growth.
Our Services
ABA Group: Our Enhanced ABA groups, led by a certified special educator, meet in two-hour sessions five days per week. Each child works 1:1 with a trained teacher's assistant in their own cubby on programs tailored to meet their individual developmental needs.
Generalization Group: A unique opportunity for autistic learners to engage in group activities in a daycare setting allowing them to apply the skills acquired in their ABA group in a natural environment with an opportunity to interact with typically developing peers.
Related Services
New York Child Resource Center, Inc. is an approved provider of home and center-based Speech Therapy, Occupational Therapy, Physical Therapy, Social Work, and Special Instruction.
Service Coordination
New York Child Resource Center, Inc. proudly offers both initial and ongoing service coordination services in both English and Spanish. Our service coordinators guide families through the Early Intervention process, from evaluation to assuring that services are being provided as mandated by each child's Individualized Family Service Plan (IFSP).
Evaluations
New York Child Resource Center, Inc. offers both home and center-based evaluations. Our evaluators are licensed/certified and experienced in their areas of expertise. An Early Intervention evaluation is of no out-of-pocket cost to participating families, and services for children found eligible for Early Intervention services are of no direct cost to their families.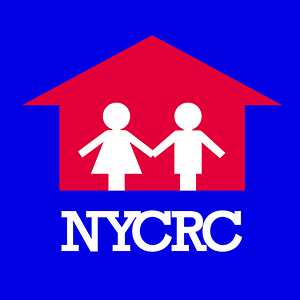 At New York Child Resource Center Inc., we understand that parents trust us with the care of their most precious possession – their child. That is why we are committed to providing trustworthy and reliable services that always put the patient's needs first.
Our team of licensed and certified professionals undergo thorough and hands-on training to ensure that they are equipped with the knowledge and skills to deliver the best possible care to each child.
We take great pride in our track record of success in the Early Intervention program since 1993, and we are dedicated to providing comprehensive and individualized services that address the unique needs of each child we serve.
Address: 429 East 148th St
Bronx, NY 10455
Fax: 718-585-0152